Posted on 12. Oct, 2022 by BoxingCoachMike in News
For more than a decade, the American Boxing Trainer, Michael 'Coach Mike' Kozlowski, has been educating his students with an unusual slogan: WIN or DIE!
Coach Mike glad that this motivation works in these days of American reality, which is very difficult for raising Champions!
Boxing Trainer Michael Kozlowski doesn't change his principles, which the Russian Boxing School's Great Trainers taught him in cases where students complaining of pain in their arm or leg, as a reason not to come to training, they have ONLY ONE answer:
– But you still have ANOTHER arm (leg) and TWO legs (arms)!!!
Many years ago Coach Mike's student, Jill Emery, who won all the existing titles in the USA Amateur Women's Boxing in her sports career, tore her knee ligaments.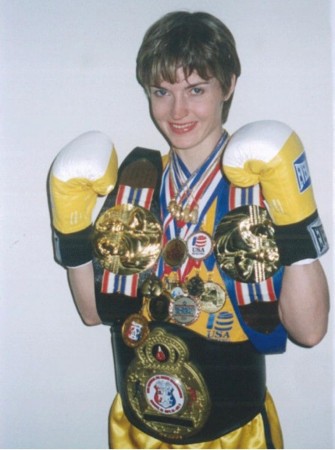 Already, on the third day after the operation, Jill came to the gym on crutches and trained …
In 2001, seven months after the operation, Jill Emery became the USA National Champion for the second time and represented the USA Team at the first ever Women's World Boxing Championship!…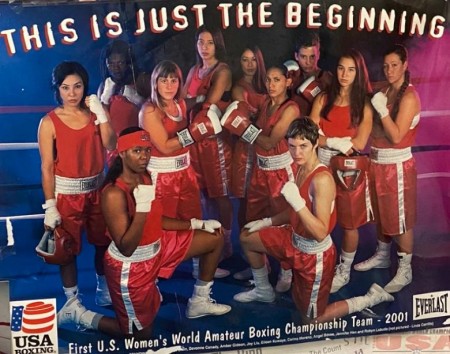 And now Coach Mike was pleasantly surprised when his 11-year-old prospect, Javokhir, who was born in Uzbekistan, came to training with an injured hand in plaster!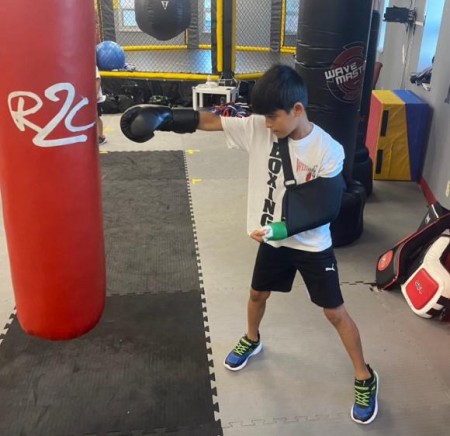 Javokhir's mother said that her son categorically insisted that she bring him to the gym for another training session literally the day after the gypsum was applied …
Javokhir's idol is a rising star of professional boxing, a former member of the National Boxing Team of Uzbekistan, Champion of the Asian Games, Israil Madrimov.
Supporting the young fighter's desire to become a Champion and seeing his perseverance in learning the basics of Boxing, knowing that Javokhir has his own idol, Michael Kozlowski told the boy the story of his students, the Castillo twin brothers, who were born in Panama, but grew up and began to train with Coach Mike, in the USA, at his age …
In 2005 Gabriel and Daniel Castillo became the Elite Champions of Panama and during the awards ceremony they were congratulated by their childhood idol, the one of the All Time Greatest Champions of the World, Roberto Duran…