Posted on 08. Dec, 2020 by BoxingCoachMike in News
Two Russian boxers, Vladimir Ivanov and Dmitry Noskov, with whom the American trainer Michael 'Coach Mike' Kozlowski has been cooperating for many years, was competing in the Russian National Boxing Championships 2020!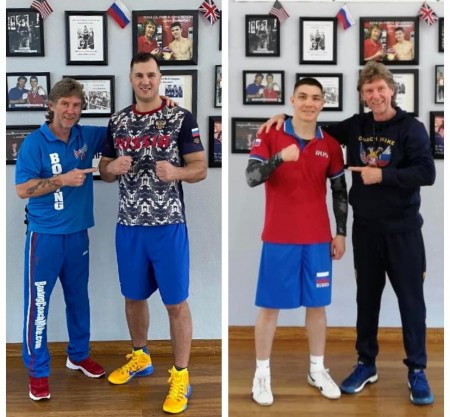 The Russian super-heavyweight boxer Vladimir Ivanov had four fights at Russian Boxing Championships and won the Bronze Medal! In the 1/8 finals, Vladimir Ivanov won against the three-time European Champion, the Youth World Champion and the Youth Olympic Champion, Alexei Dronov!
In the quarterfinals, Vladimir won a two-time and, at the time of the fight, the current Russian National Champion, Ivan Veryasov!
In the semifinals against Yaroslav Doronichev, Vladimir Ivanov was unrecognizable! He seemed to have returned to his boxing past, from which the American trainer Michael Kozlowski, year after year, scrupulously brought him into a new boxing level, reasonably explaining to Vladimir what technique and footwork is better suited to his natural abilities…
And this work began to bear fruit!
Therefore, even the Bronze Medal of the National Championship did not make happy its owner very much.
According to Coach Mike, for a convincing victory in semifinal fight to Vladimir Ivanov only lacked the experience of participating in competitions of this rank …
Boxer from Bashkortostan, Dmitry Noskov, performed at this Championship in a new, for him, weight category of 75kg.
Dmitry did two fights in the Russian National Championships!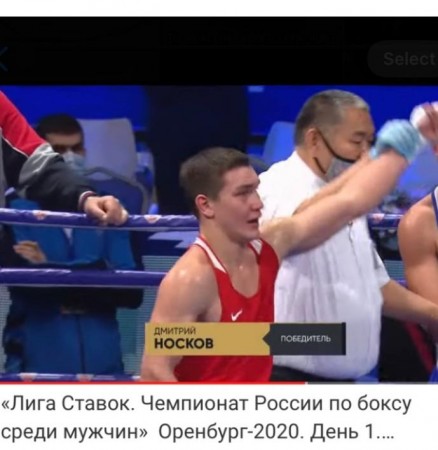 American Boxing Coach Michael Kozlowski is grateful for the fact that, at the time when he raised his Champions in Russia, Timofey Kurgin was among his most talented students with an eye to the Olympic Games! Currently Timofey Kurgin is a successful businessman. Thanks to Timofey Kurgin's faith in the professionalism of his trainer, who saw a great untapped potential in Vladimir Ivanov, the businessman responded to the requests of his trainer and helped the boxer from Kaliningrad City in every possible way!
The result was not long in coming! Now Vladimir Ivanov has consolidated his position in the Russian National Boxing Team!