Posted on 29. Apr, 2012 by BoxingCoachMike in News
On Sunday, April 29th, boxing trainer Michael Kozlowski returned from Kitchener, a small town near Toronto, Canada. The Russian-American trainer Michael "Coach Mike" Kozlowski together with local trainer Rick Kadilha, trained Kadilha's fighter, Mandi Bujond, a Canadian multi-champion boxer.
The training took place in the famed Waterloo Regional Boxing Academy best known in the sporting world for producing the Champion of the 1988 Seoul Olympics, Lennox Lewis!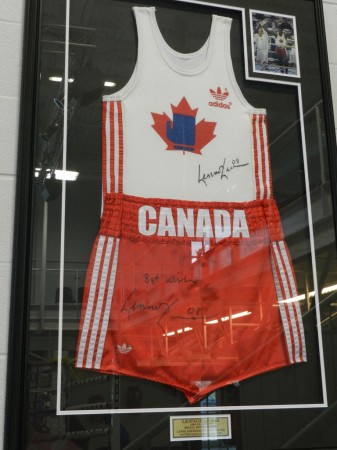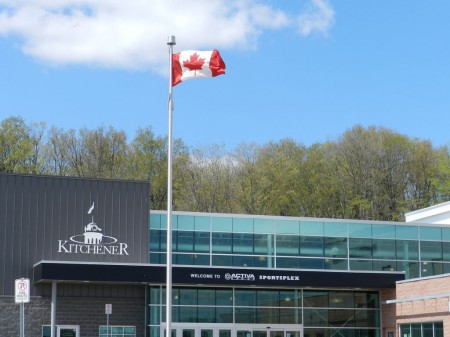 On Monday, April 30th, Mandy Bujold and her trainer, Rick Kadilha, travelled to Vancouver where the 2011 Pan-American Games Champion along with the Canadian female national team prepared for the Women's World Boxing Championships. The tournament begins on May 9th and will be the final qualifying tournament for the three weight categories (51, 60 and 75kg) participating in the 2012 Olympic Games in London…
In between training sessions with Mandy Bujold, the Russian-American boxing trainer, Michael Kozlowski, shared his expertise with the many pupils of The Waterloo Regional Boxing Academy and shared in the rich international experience of the trainers who came from different Boxing Clubs in the Canadian province of Ontario to watch "Coach Mike" train…