Posted on 23. Mar, 2012 by BoxingCoachMike in News
Super heavyweight Iegor Plevako (Win or Die BC) is one step closer to defending his title after taking care of Wieslaw Zagaja (World Martial Arts) with a third-round stoppage.
"I tried to move my body, mix my punches and attack," Plevako said.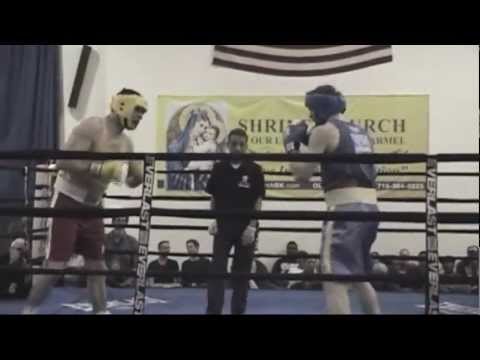 Elijah Thomas (Willis Ave BC), who earned a comfortable 5-0 victory over Samar Bowe (Gleason's Gym), will be Plevako's opponent. Thomas' run toward a second Gloves title was halted last year, when Plevako stopped him in the final's second round.
"I need to work harder and redeem myself from last year," Thomas said. "I respect Iegor, (but) I want to go in and avenge (the loss)."
Adress:
The THEATER at MADISON SQUARE GARDEN
7th Ave. at 32nd Street, New York City
You can purchase tickets online here at TicketMaster