Posted on 15. May, 2006 by BoxingCoachMike in News
May, 2006, Shymkent, Kazakhstan (25 years later)
In the city of Shymkent, there was an international tournament by the name of "Outstanding Boxer of the 80′s" Serik Konakbaev, named after a current member of the Republic of Kazakhstan Parlament.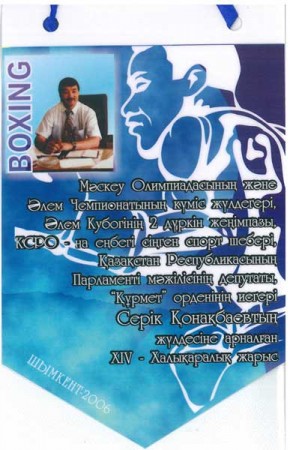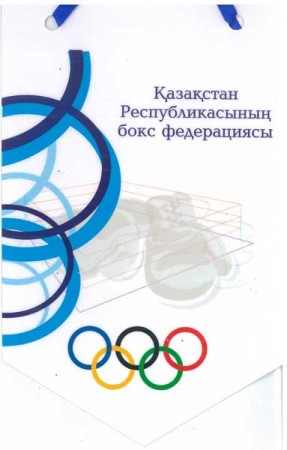 Serik Konakbaev was one of the best amateur boxers in the world from the late 1970′s to the early 1980′s. His awards include: silver medallist in the 1980 Olympic Games in Moscow, two-time World Cup Boxing Champion, two-time European Champion, silver medallist of the World Championships in Munich – 1982.
Alex Babaev, an AIBA referee, and I brought three boxers from the USA to this tournament.
I would have never thought that I would be back to my country of birth 25 years later and meet so many of my old friends from my boxing days. In the Almaty Airport, we were met by Victor Demyanenko, one of my boxing icons of the 80′s. He was an outstanding amateur international fighter at that time. He was one of the few boxers in the 1980 Moscow Olympics to be on a two year winning streak. Even in the olympic finals, he was ahead of the great Cuban boxer, Erera, but the Puerto Rican referee hastily stopped the fight in the third round when Viktor suffered a very small cut …
Another friend of mine, Tursun Edilov, former head coach of the 2000 Kazakhstan Olympic Boxing Team, accompanied Victor to the airport. His olympic team brought two Gold Medals home to Kazakhstand from Sydney. One of the Gold medallists was his student from the beginning Ermahan Ibraimov, who stopped Jermaine Taylor in the semi-finals. Jermaine Taylor is now the undisputed middle-weight World Champion. Tursun and I went through a lot together in the training camps and competitions in the Soviet Union when it was our dream to be a member of the national team.
Karimzhan Abdrakhmanov, AIBA referee and two-time Soviet Union Champion, also came along to pick me up at the airport that morning. I remember him when he was only a thirteen year old boy, and we were training in the same gym in the City Taraz.
Serik Konakbaev who I hadn't seen since the 1989 World Championship in Moscow held a luncheon for our arrival in one of the top Almaty restaurants….
The boxers we brought from the USA were very excited when I told them how Serik, being an athelete turned politician, is more famous in Kazakhstan than Arnold Schwarzenager is in the USA.
In the evening we took an all night train from Almaty to Shymkent. There was another surprise waiting for me in Shymkent. Valeri Rachkov, the first boxer from Kazakhstan to ever win a World Championship (1978) was there to greet us.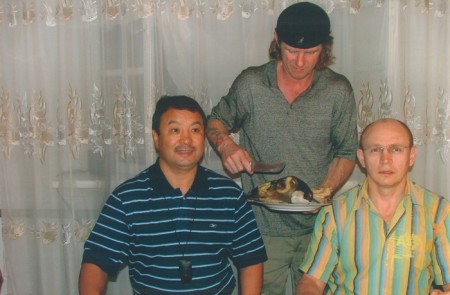 Sergey Kudrayvtsev, who originally inspired me to take up boxing when I saw his picture in the newspaper when he won the Junior Olympic Soviet Union Championship. He now lives and works in Kaliningrad City, Russia. He brought Russian boxers to this tournament.
Nurjan, who I trained with in our boxing gym "Dinamo" in Taraz City, didn't recognize me until the second day I was there. It wasn't until I was introduced in the ring during the competition did he remember who I was. …
In the finals, our American fighter Ronnie Vargas, faced Nurjan's student, V. Savchenko, and lost by points…
I was reunited with many of my old friends – coaches, boxers, even some wrestlers who I had worked and trained with in Kazakhstan 25 years ago!
Thanks to boxing and the coaches who made us love this sport!