Posted on 08. Aug, 2020 by BoxingCoachMike in News
From the first days of the announcement of the COVID-19 coronavirus pandemic, boxing trainer Michael "Coach Mike" Kozlowski having analyzed the articles and speeches of world-famous virologists, especially those whose speeches and recommendations were removed from YouTube, began to adhere to the theory that this is not a Pandemic, but a virus stronger than the flu!
Therefore, the greatest resistance to this virus was a healthy human body and more competent work to strengthen the immunity of this organism!
In healthy children, according to the vast majority of these specialists, the coronavirus did not cause any special consequences!
From the first days of the announcement of quarantine, boxing trainer Michael Kozlowski, together with his wife Olesya and their children, spent every day, without masks, outdoors in the fresh air and in nearby parks!
The playgrounds were closed, but this did not prevent parents from organizing outdoor games with their children!
By decision of the Governor of New York State Cuomo the playgrounds were closed while all the liquor stores were open!!!
Gradually, other parents with children began to join the Coach Mike's family, who also did not believe in Pandemic and called it Fake Pandemic!
The police, who were on duty in the parks, asked the parents of Coach Mike's team, who were becoming more and more, to maintain social distance, but after making sure that this was useless, they began to offer protective masks, which was also refused!
Soon, the parents of the students of boxing trainer Michael Kozlowski, who began to understand that this was a Fake Pandemic, began to ask Coach Mike to train their children.
The boxing gyms were closed and the coach began to train his young students in the parks of New York.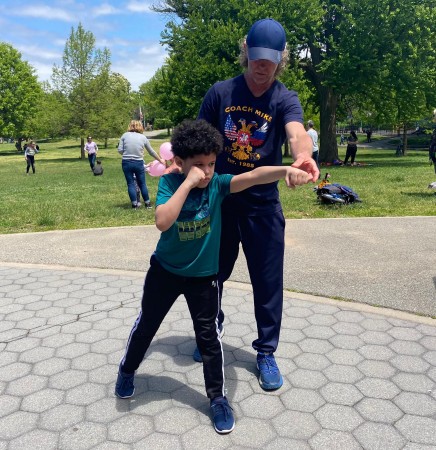 For the fourth month now, the city's gyms are closed, despite the fact that liquor stores and restaurants receive their visitors, a boxing coach trains his students in the parks of New York City!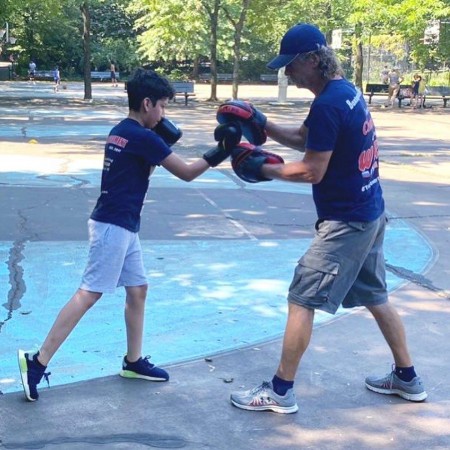 Also, in the parks, the trainer trains his adult boxers, who also understand that if they sit at home and wear masks, their immune system will become much weaker and they will be more vulnerable to coronavirus !!!