Posted on 24. Apr, 2021 by BoxingCoachMike in News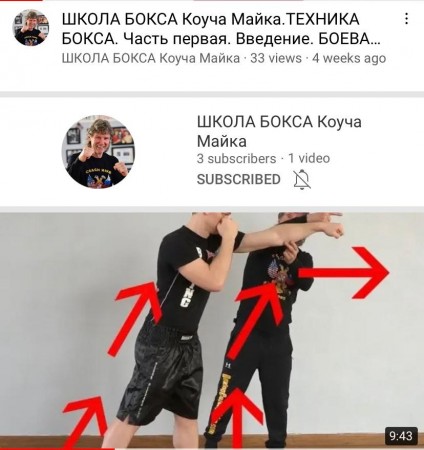 On YouTube Channel ШКОЛА БОКСА КОУЧА МАЙКА Boxing Coach Michael Kozlowski shares his experience gained in the Russia, Israel and the USA, where he raised his Champions!
On this channel, the Russian-American trainer will show his varieties of the Russian Boxing School exercises, which he considers very useful in raising Champions!
Exercise: STEP ON THE FEET One of them!
For Michael"Coach Mike" Kozlowski, this exercise is the most INTEGRAL part of the training process of the Russian Boxing School!
The coach is sure that there is not a single representative of the Russian Boxing School who has not gone through this exercise!
Each trainer called this exercise differently! But most boxers know it as Touch the Foot!!!
Michael"Coach Mike" Kozlowski successfully used this exercise in my coaching work in Russia, Israel and continues to use it in the USA to this day!
In America, Coach Mike calls this exercise STEP ON FEET.
From the first steps of coaching career in the USA, in 1999, Michael Kozlowski did see boxing workout in many Boxing gyms in different cities and states, but
ANYWHERE, including the Boxing Gym Number One of the World, Gleasons Gym, in New York, which has over 50 trainers!!!, he DID NOT SEE this exercise!
In England, Coach Mike had a chance to see trainings in different Boxing gyms! Including UK Boxing Olympic Training Center!!! Nowhere Coach Mike didn't see such an exercise for footwork!!!!
This fact further strengthened the idea of the Russian-American Trainer that this Exercise is a PRODUCT of the Russian Boxing School !!!