Posted on 01. May, 2023 by BoxingCoachMike in News
American Boxing Trainer Michael 'Coach Mike' Kozlowski is sure that only an accident or unforeseen circumstance can prevent Vasiliy Lomachenko from winning the fight against Devin Haney!
Coach Mike believes that one of the main criteria for victory for the Ukrainian boxer will be the large size of the American boxer.
Boxing trainer Michael 'Coach Mike' Kozlowski shares his thoughts on Vasiliy Lomachenko's opponent, Devin Haney:
– In my opinion, Devin Haney, in technical terms, is a much more convenient and predictable opponent for Vasiliy, than Lopez!
I don't want to focus on the higher CLASS of the Ukrainian boxer and his much better technical arsenal, I want to focus on the anthropometry of boxers…
In the media space, we see a lot of comments from boxing experts that Haney's body is much bigger than Lomachenko's and they see as one of the advantages of the current World Champion!
But I have confidence that with the right strategy of Vasiliy in this fight, the dimensions of the boxers will work in favor of Lomachenko!
All my best years in boxing came when I boxed in the 63.5 kg (140 lb) weight class.
This is only one weight category higher than Haney's weight now, in which he will have to defend his belts …
I was 19 years old when I became the National Level Boxer of the USSR. I boxed in the 139lb (63.5 kg)weight division and did not think about my weight at all before the competition.
The year before and the year after I was always on weight and I usually had at least one pound less in my reserve prior to competition, and before the finals, this reserve sometimes reached more than two pounds!
But at the age of 20, I began to notice that, WITH THE SAME SIZE of my BODY, it is getting harder and harder to make the same weight!
I wasn't educated enough to know then, that at this age, the weight grows not so much from the size of the body, but from the fact that the BONES GET HEAVIER!!!
I was looking reasons for the weight gain in my laziness, in insufficient work capacity and in order to stay in the same weight category, I lied to my coach, telling him before the competition that my weight was 147lb (67kg), although in fact my weight was, sometimes, well over 156lb (71kg)!!!
I used to eat and drink nothing for days … I dried myself so much that during the fight I didn't feel my legs at all (they were cottony) and if I won competitions, it was only due to my experience and my character …
At the age of 23, I moved to my highest weight category 147lb (67kg), but in the same year, after the second competition in this weight category, I started boxing at 156lb (71kg), because I could not make 147lb (67kg), even using furosemide or Epsom salt …
Devin Haney is not much shorter than me, but he is much wider than me!!!
He is also older than me when I was already cutting weight to box at 156lb (71kg)!
I don't argue, now there is a very advanced weight loss system, I don't exclude the use of some illegal stuff, but after all, Haney will box not 3, but 12 rounds!!!
Despite the more mature age of Vasiliy Lomachenko and given his anthropometric data, he will not bother much with cutting weight.
In my opinion, this factor can be one of the main keys to Vasiliy's victory, if he, FROM THE FIRST SECONDS of the fight, starts using his ATHLETIC and TECHNICAL potential to the MAXIMUM !!!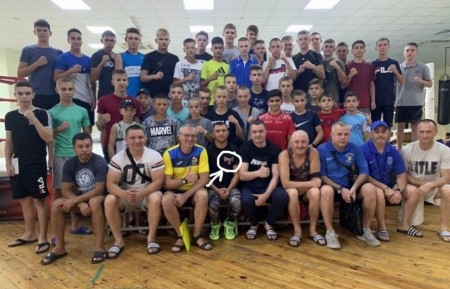 My team wishes Vasiliy Lomachenko a BRIGHT victory! So that the judges do not have a single chance to prevaricate!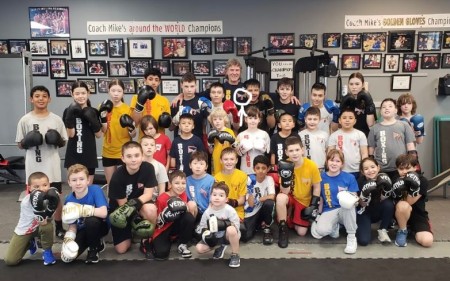 WIN or DIE